I've got some exciting news!
This fall I'll be speaking at the Kansas City Southwest Clinical Society's (KCSWCS) 96th Annual Fall Clinical Conference. Over the course of two days the conference gathers over 500 providers to hear local, regional and national experts, in both plenary sessions and symposiums, review basic concepts and emphasize recent advances in medicine, guideline implementation and disease management.
The KCSWCS has been helping medical professional for some time, since 1923 in fact, and is one of the oldest postgraduate medical education organizations west of the Mississippi (possibly the oldest).  They are completely independent with no affiliation with any area medical schools or hospitals, and their activities are devoted entirely to continuing medical education (CME).
I'm extremely honored to be among the 40+ experts in the field, and to be one of the two key-note speakers who will present during this conference. I'm excited to share my experience not only as a cancer survivor, but also a healthcare professional (16+ years as an Army Medical Service Corps Officer) and a communications expert.
You can learn more by clicking here. Of course, KCSWCS does these kind of conferences all the time, if you want to reach out, you can contact Ruth Smerchek directly (Ruth@kcswcs.org).
For you medical professionals out there, these conferences give CME credit for the American Medical Association (AMA), the American Academy of Family Physicians (AAFP) and the American Board of Internal Medicine's (ABIM) Maintenance of Certification (MOC) program.
Hope to see you there, 
Greg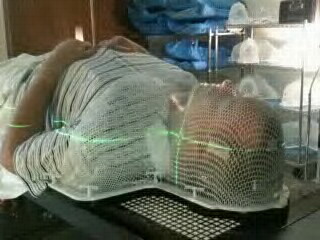 I've spent a lot of time in hospitals.
For most of my time in the military (16 years, in fact) I was an Army Medical Service Corps Officer, and I dealt with nearly every aspect of providing healthcare in locations far and wide.
After a full career I retired from the military, was busy doing other things and then one day…BOOM, I was diagnosed with stage III throat cancer.
Now I was spending a lot of time in hospitals but for an entirely different reason.  The world that I thought I knew so well was turned completely upside-down when I became the patient.
Beating cancer was the hardest things I've ever done. Period. But I learned a few things along the way, and the perspective I gained has put me in a unique position to help both healthcare professionals and patients alike.
Patient-Centered Healthcare Communication
I have long been an advocate of continuing education and I LOVE that the medical community has formalized this concept into Continuing Medical Education (CME). It's a way that medical professionals stay on top of their game, and I, like most in the medical field, had an requisite number of credits to fulfill each year.
Patient-Centered Healthcare Communication is my teaching program for medical professionals, and I designed it specifically to work in the CME framework.
What exactly is it? It's sharing what I've learned from being both a medical professional and a cancer patient. It's looking at the way communication flows, not only between doctor and patient, but within the entire staff. It's about understanding the patient's experience from start to finish, who they interact with along the way, and ultimately, how to deliver them the best care.  Its also about how to deliver the most devastating news a patient might ever hear.
After a diagnoses that few survive, I'm incredibly fortunate to be here. I had a stellar medical team who helped me through a terribly difficult time.  Sharing my story is just one of the ways I show them my gratitude.
This is not your standard CME.  This is my life, and this is my passion.
I'm ready. Are you?
CLICK HERE TO SCHEDULE YOUR CME
See you soon, 
Greg